Featured Article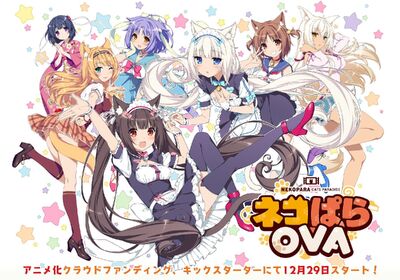 Nekopara OVA (ネコぱらOVA?) is an upcoming OVA (Original Video Animation) based off the Nekopara series. It is planned to be release in December of 2017.
The premise will be based on the entire Nekopara Vol. 1 plot, with original elements added specifically to the anime release. It was confirmed on January 11th that the OVA will be a 60-minute length animation.
Main article: Nekopara OVA

Poll
Nekopara OVA is completed! Are excited to see your favorite Catgirl?