Baby→Lady LOVE is the opening song of Nekopara OVA. The song was written by うらん (Urai), arranged by 山口朗彦 (Yamaguchi Akihiko) and sung by Ray.
Kanji and Romaji are accurate, aside from the 3rd the last line missing. The English is a bit rough.
Japanese
Romaji
Translation
Baby→Lady駈け出そう

ドラマチックに憧れて 夢見るストーリー 君と一緒なら カラフルになる Let's Go! Dreaming 得る 届くといいな Happy Sunshine キラキラ

お日様みたい君の笑顔 ポカポカするから いつもそばで ばっちり決めたいのに 割と失敗しちゃう

特別な気持ち 甘い甘いコキーユ

ねぇ、伝えたなら 何が待ってる? Baby Lady駈け出そう ドラマチックに憧れて 夢見るストーリー 素直になって 何か急にドキドキ 止まらなくてどうしよう?

君の元えと
響いて行くよ


Baby→Lady kakedaso u

Doramachikku ni akogare te Yumemiru sutoorii Kimi to issho nara Karafuru ni naru

Let's Go! Dreaming Erutodoku to ii na Happy Sunshine kirakira

Ohisama mitai kimi no egao Pokapoka suru kara Itsumo soba de Bacchiri kimetai noni Wari to shippai shichau

Tokubetsu na kimochi Amai amai kokyu Nee, tsutaeta nara Nani ga matteru?

Baby→Lady kakedaso Doramachikku ni akogarete Yumemiru sutoorii Sunao ni natte Nani ka kyuu ni dokidoki Tomaranakute doushiyou?

Rensou roupu saisei

Kimi no moto eto
Hibii te iku yo


TBA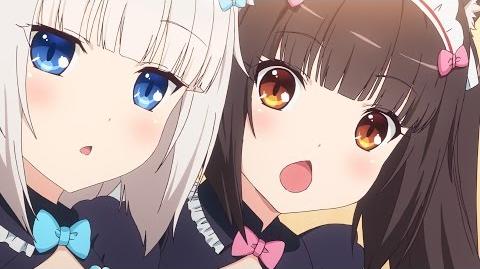 Ad blocker interference detected!
Wikia is a free-to-use site that makes money from advertising. We have a modified experience for viewers using ad blockers

Wikia is not accessible if you've made further modifications. Remove the custom ad blocker rule(s) and the page will load as expected.